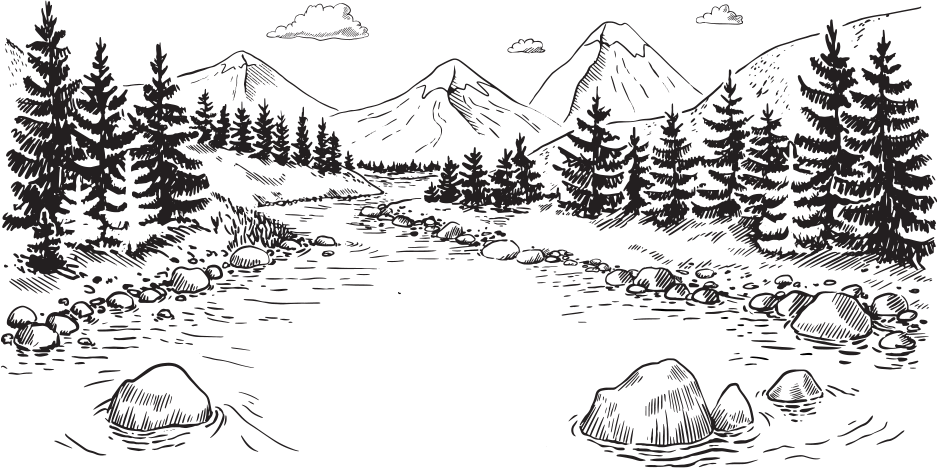 Timber Knives isn't just an online knife store, we have a full showroom in scenic Heber City, Utah, in the heart of the Wasatch Mountains. We're a family-run business with a genuine interest in long-term relationships with our customers. That's why when you reach out to us, you won't get connected to a call center. One of us in the Dahl family (Bruce, Kevin, or Sam) will likely answer your call or email — and we love to talk knives, axes, etc.

For more information on our store, our products or services, shipping information, return policy, and many other things, click here to see Frequently Asked Questions (FAQs).

We hope to see or hear from you soon...

THE BEST PLACE TO SHOP KNIVES ONLINE
Top Rated Selection of Knives, Axes and Survival Blades
At Timber Knives, we aim to be your one-stop shop for the highest quality knives, axes and more. Browse our selection of knives for every use, from pocket knives to outdoor, camping, and survival knives. We carry the biggest brands in the industry, including Gransfors Bruk, Benchmade, Spyderco, and more. Check out our selection of the finest hand forged axes and wood splitters, as well as tomahawks, knives and axes for throwing enjoyment.
We have a wide selection of assisted opening, fixed blade, and automatic blades from top knife manufacturers. If you ever have any questions about our knives or anything else, please feel free to contact us by email or phone, or leave us a message on our Timber Knives Facebook page.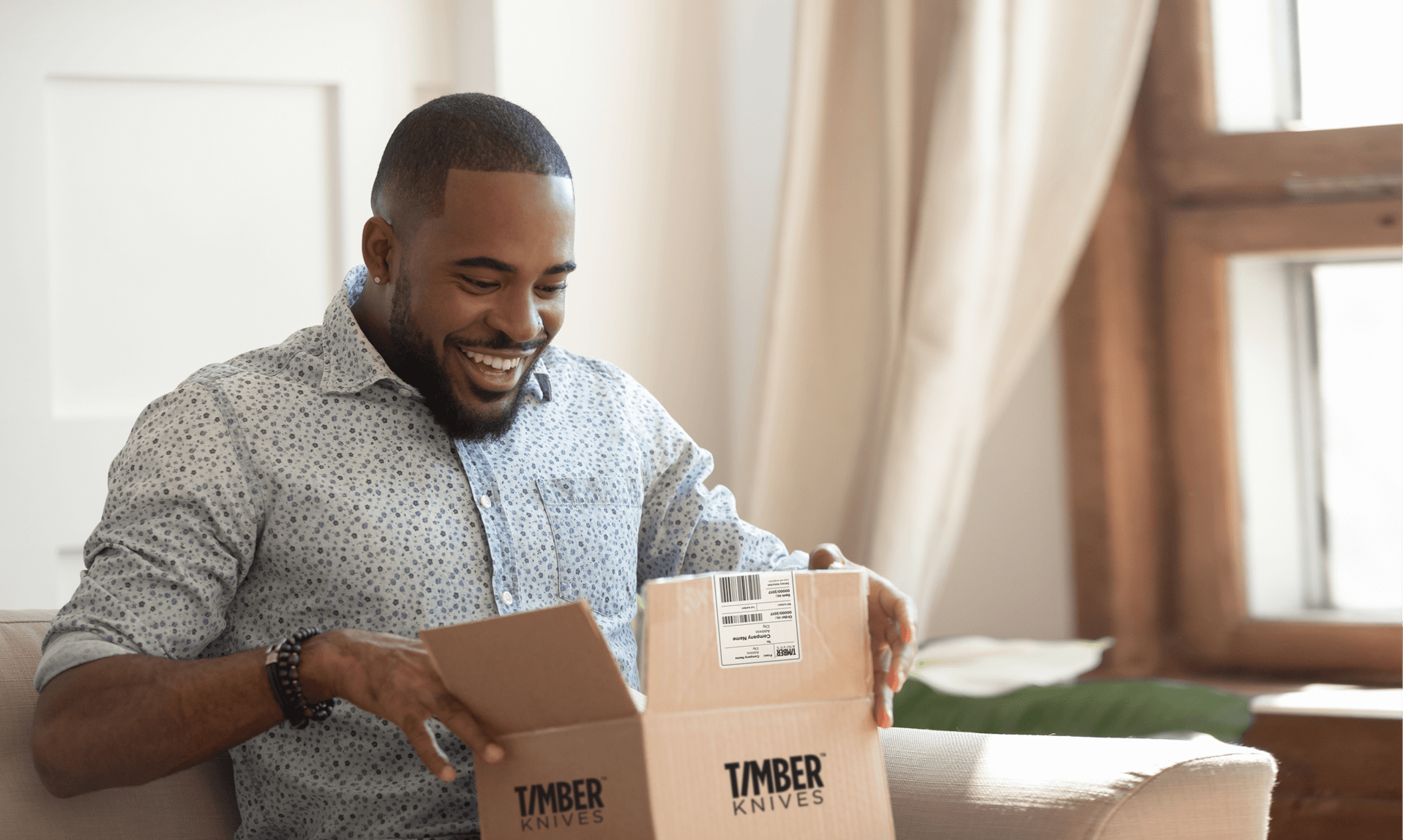 Your happiness is our #1 priority. This means we stand by every product we sell and every service we provide (like knife sharpening and laser engraving). Have a problem? Just give a call or send us a message and we'll make it right.
★★★★★

"This place is AWESOME!!! Not like a typical knife shop with cases, NOPE, all the knives are out to handle and try out. Amazing owner, amazing employee AMAZING knowledge. 100% customer service. Well done!"

Stephanie A.
★★★★★

"So far I've bought several knives. Customer service is on point and they are amazing at sharpening a blade."

Rodger S.
★★★★★

"We had the best experience today buying my son's first axe. He will never forget how kind and helpful Jim was. THIS is why supporting local is the only way to go. We highly recommend this store, their knives and axes are beautiful and of such high quality. Thank you!"

Lesa H.
★★★★★

"I walked into Timber Knives knowing nothing about knives but wanting to find my husband a Christmas gift. They were so kind and walked me through all my options and answered all my questions. Such a cool store. Such a cool staff. Highly recommend and my husband loved his present. We will be repeat customers for sure."

Micah C.
★★★★★

"Super classy shop! High quality knives, amazing atmosphere and the best service anywhere!! Honest and knowledgeable. This is THE PLACE to shop!"

Adam J.
★★★★★

"Great knife shop for beginners and knife enthusiasts alike!"

Jesse G.
★★★★★

"Fantastic shop! Very helpful and has a good variety of Knives, Axes, and Accessories. They were able to reshape one my old knives that I've had for about ten years. The tip broke off a couple years ago by another person that used it. Now the knife looks like it had never happened. Definitely will be back for a new fixed blade when it gets closer to hunting season!"

Weston S.
★★★★★

"Love Timber Knives Store!"

Carolina D.
★★★★★

"We stopped in for a look while traveling through. This is the sexiest knife shop I've seen in years. Nicely furnished beautiful display area, and great selection of amazing knives of all price points. Mass production to one of custom knives. Axes and hatchets too. If you haven't stopped in you owe yourself a visit."

Sam R.
★★★★★

"Super nice people here, and the shop is beautiful.  Nice selection of knives in a wide range of prices.  I brought in a set of kitchen knives that hadn't been sharpened in 15+ years.  I picked them up the next day, and what a difference -- the cost was very reasonable (I think it averaged about $7 per knife), and I'm kicking myself for not doing this a lot earlier."

Ted K.
★★★★★

"I have driven past this knife shop for weeks and finally stopped in. I cannot express enough of the customer service I received. The owner was fair, honest and very educational. He said to bring in any knife and he would sharpen it no charge. I have been looking for a new knife and after the first 10 minutes with this company I knew I would be getting a knife today. The knife I finally settled on did not have a price tag and he said " I believe it's this much". It was right where I wanted to spend so I said let's do it! After he put the knife in the computer to ring me up he realized he misquoted the price. It was much more. The owner said "well, I quoted you this price, that's what I'm sticking too!" What the heck???!!! I can't remember the last time someone actually said that to me. I am sold! Good quality knives. Good quality service. Easy location to get to. This will be my go to for knives. Ohhh by the way,,, they have more than just knives!! Thank you for restoring my faith in humanity in the retail business."

Clark V.